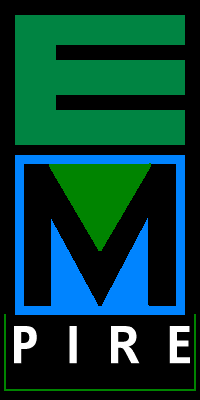 Fuelled by a Donington chicken tikka masala, which surprsingly enough was quite edible, I took my place in the field to await the arrival of Queensryche. I knew it was always going to be atall order for the Seattle quintet, playing in BRIGHT SUNSHINE, without their elaborate stage show, but at least they weren't hindered too much by the sound, which overall I thought was much better than last year.
'Revolution calling' opened the akkount and sounded very kompetent - but kould it last? Sadly not, as 'Operation:Mindcrime' kame akross sounding very half-baked and was played with very little enthusiasm. Things did improve on 'Speak', which was far more uptempo, and it was nice to see Messrs Tate, DeGarmo, Wilton and Jackson adopting that legendary Accept to-and-fro routine!
Geoff Tate then told us how nice it was to be playing in England again, before launching into what I thought was the high point of a very average set, namely 'Best I can', which simply oozed klass with it's katchy khorus, Oliveran keyboards and memorable hooklines. Geoff Tate's soaring vocals were the icing on the kake as they roared around the Donington circuit like a Yamaha 500!. It's a krying shame that the rest of the set kouldn't match this one magikal moment, as songs like 'Empire', 'Jet city woman', 'I don't believe in love' and 'Eyes of a stranger' simply got lost in the mix and were far too komplikated for the Donington PA to handle.
However, there was an exception to the rule, and it came in the form of 'Take hold of he flame' from the highly under-rated 'The Warning' LP. This peach of a tune kame akross very well, mainly due to its HEAVINESS, and this raised the question as to why nothing was played from Queensryche's debut EP? 'Queen of the reich', for example, would have gone down an absolute storm, but sadly the 'Ryche bowed out with 'Silent lucidity', a real WHIMPER if ever I heard one. This is Donington, for khrissakes!
I know I'm in the minority when I say this, but I much preferred the Queensryche of yesteryear. I wasn't totally alone in thinking this - a kouple of 'eadbangers behind me kontinually kried for 'The lady wore black'. Natch, it wasn't played and we went home disappointed.