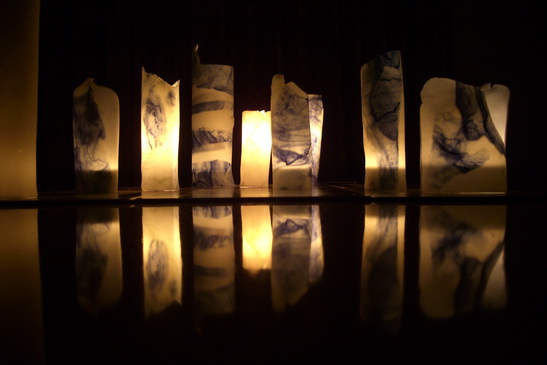 Watching the potter during the intermission on BBC television when it first started gave me the idea that I would like to have a go. Some many years elapsed before I had a chance to try my hand.
However, all the local vocational evening classes were full so I enrolled in an exam course not realising it was a 3D art course. Whilst not meshing too well with the teacher, I did learn quite a lot, thanks to her efforts, and finished the year-with much to my surprise-an A pass.
Wishing to extend my knowledge a little further I enrolled in a City & Guilds ceramics course at Bournemouth & Poole College which I had last attended during my HNC in 1959.
Derek's Email dhig@totalise.co.uk
Other sites (including Bike Ries and Sterling Engines)