Betsy - 1965 13 Window Deluxe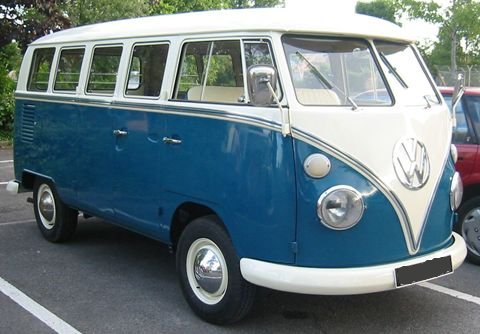 Mark imported this 1965 13 Window Deluxe from California in August 2002 - as you can see it was a good solid rust free bus, in original paint.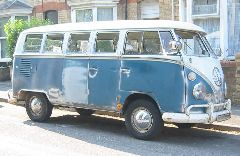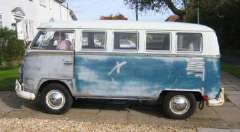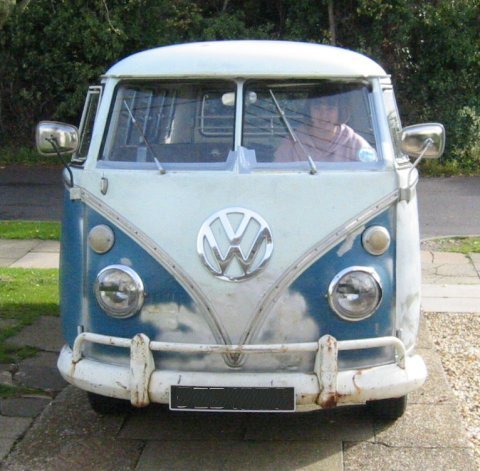 Mark sold this bus in Sept 2002, but it is staying in Somerset, and will be living just down the road in Taunton. The new owners have named her Betsy, and are looking forward to fitting a basic camping interior as soon as Mark has helped with respraying her. Betsy will be used for camping trips to Cornwall.
---

Restoration Jan/Feb 2004 Mark took betsy back into his workshop for restoration, some progress pics are below showing the work as it developed, although this work was completed in about 6 weeks, it was a huge amount of time as Mark was working around 10 hours a day to get this work done, and to a very high standard as you can see.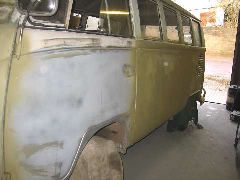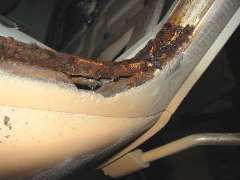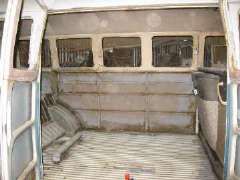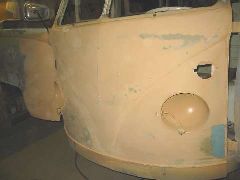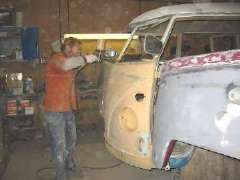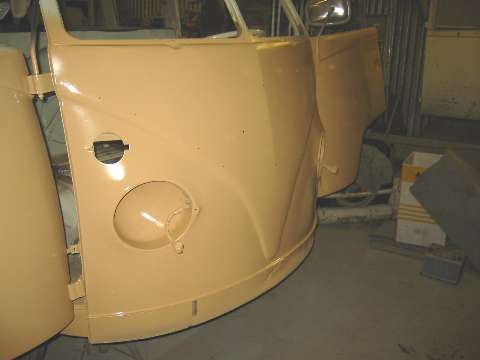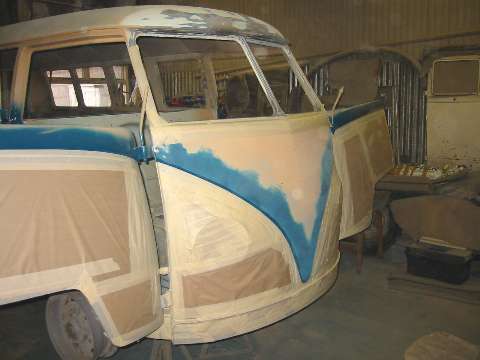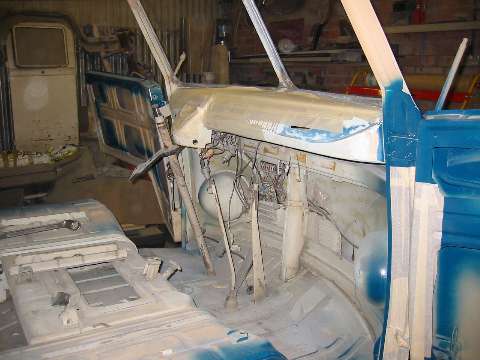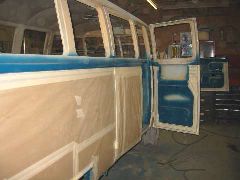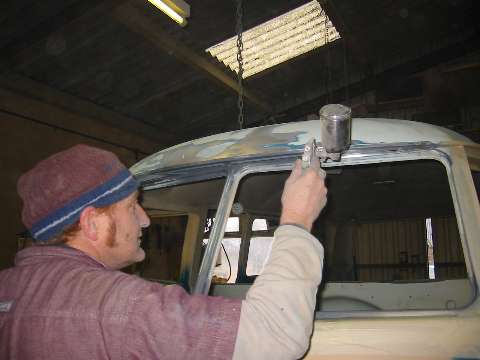 ---

Top half painted in Old English White (a Rover colour), and wheels were powder coated and painted to match, removing the masking from some of the lower panels shows the final colours looking superb.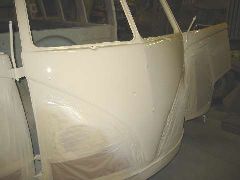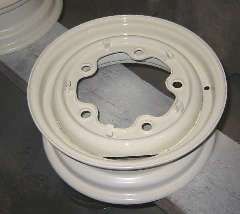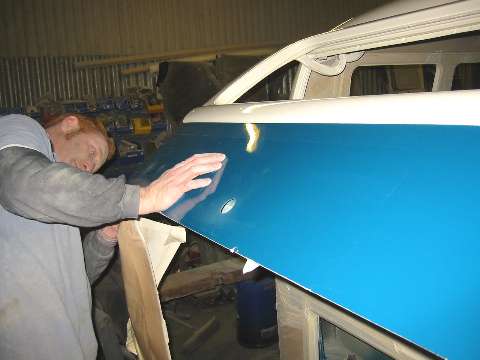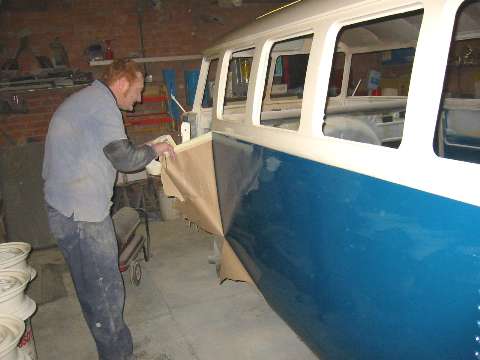 ---

Cab and cargo area painted, and stonechipped and underside has all been cleaned and protected, front is now polished and looking amazing.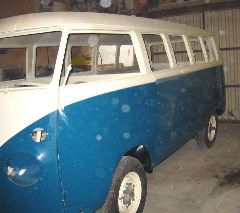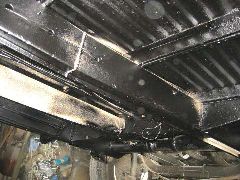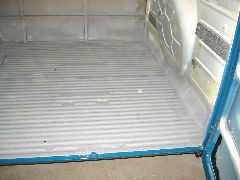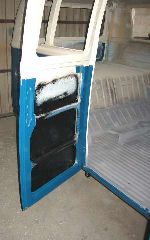 ---

Most of the polishing complete, and paint looks superb, pics show refitting of lights, clock, and drivers door furniture.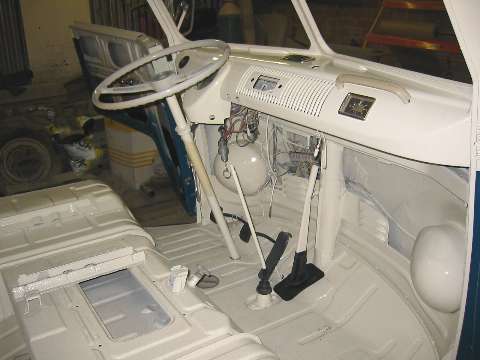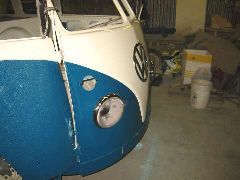 ---

Painting engine lid, and window frames so painting is nearly all done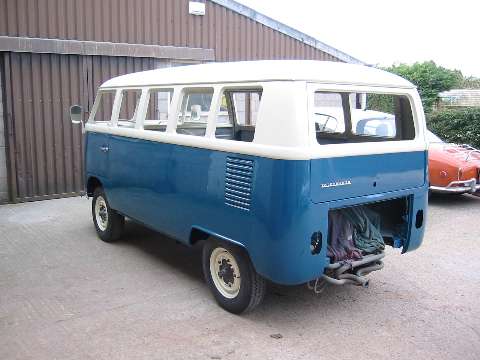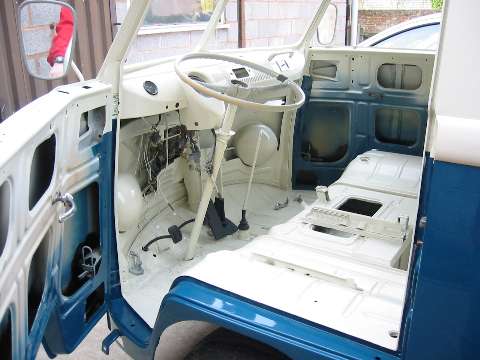 ---

Cab frames painted, rubbers and felt fitted, and put back on Bus, also popouts fitted, and rear glass in. Slight mishap refitting the front windscreens, so both have cracked, first down to user error, 2nd was down to poor quality glass, electrics all work, so only bumpers left to do and replace windscreens and we are ready for an MOT !!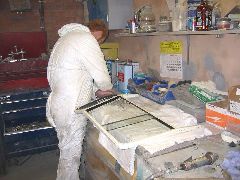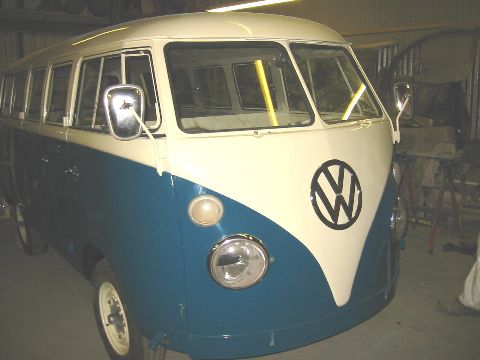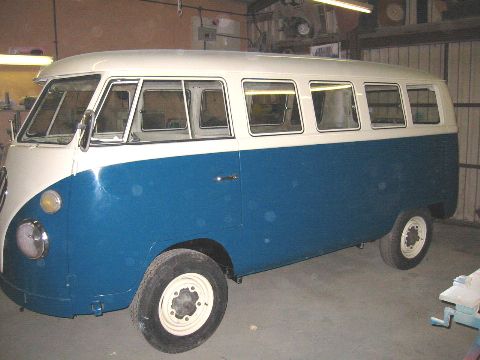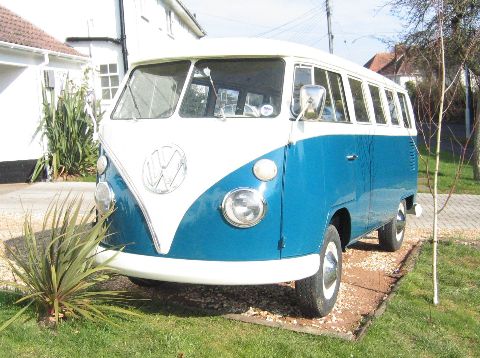 ---

Finished pictures Some pictures with all the trim back on, bus passed MOT with only some brake adjustments, and now has heaters working and a home made interior partially completed, as well as new TMI interior panels and seat covers.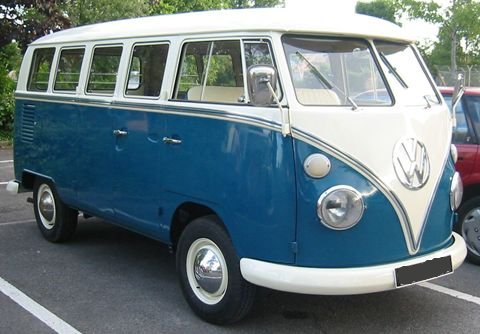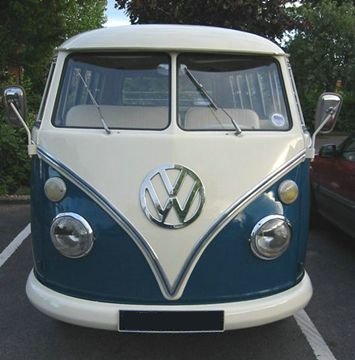 ---