Blue Bus - 1964 Kombi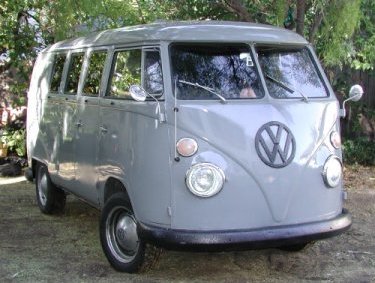 Mark imported this grey 1964 Kombi from California in September 2002, it was in grey paint, and in good condition, but needed a few small bits of tidying up. Mark replaced inner and outer sills, repaired cargo floor, replaced battery tray and resprayed the bottom of the bus in the original grey.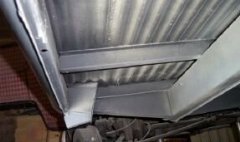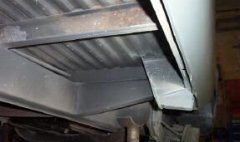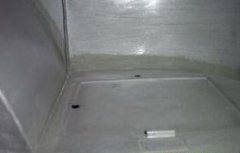 The bus was then sold, but the new owner wanted to change the colours, so Mark resprayed the bus blue and old english white, and also fitted a new roof lining, here are a couple of pictures of the bus mid respray, and of Mark spraying the doors.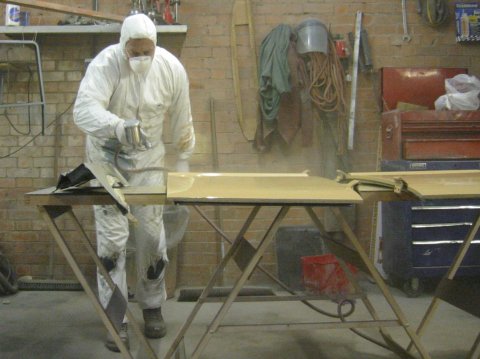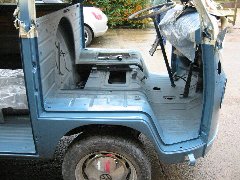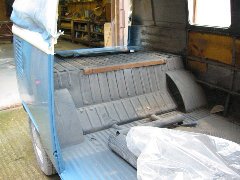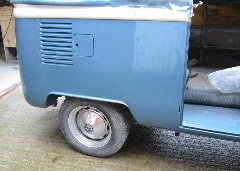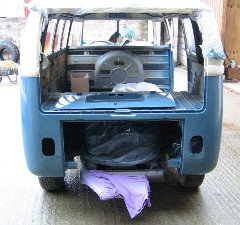 Finished bus, looking mighty fine !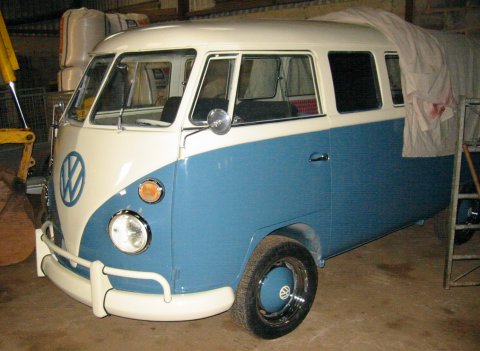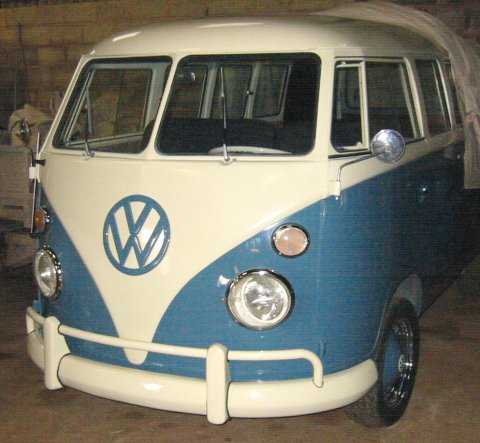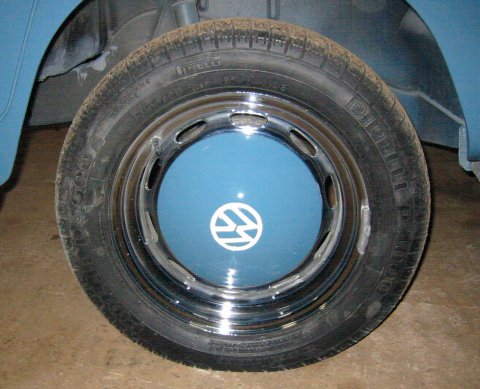 Chromed wheels contrast nicely with the resprayed hub caps, with VW logo picked out in top colour.



Since the new owner collected the bus it has had an interior fitted by Calypso campers, and was shown in a Web directory article on Calypso Campers website on Page 38 of the June 2003 edition of Volksworld


.
Thanks to Calypso Campers for these pictures - click on any of them for their pages on this interior, they are excellent.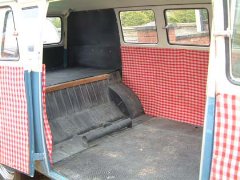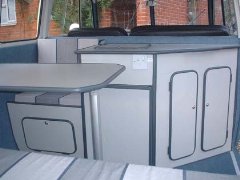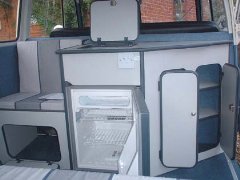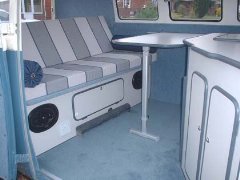 We hope to get some more pictures from the new owner of the bus on a camping trip, to finish this page off, but as you can see, the bus is fantastic both inside and out!


---