Buses For Sale
---
1960 23 Window Samba Deluxe LHD - SOLD

This bus is amazing in every detail and has won 15 trophies at numerous UK shows, including best of show, best split bus, best modified, best paint, best interior, resto of the year and van of the year. This fantastic bus has been detailed beyond belief, all running gear is new, bus is fantastic to drive with 2027cc motor, disk brakes, IRS, all best that money can buy, new Devon style interior, ready to use and unique in every way.
Bus is now SOLD.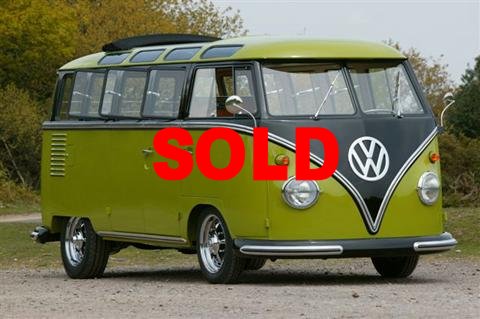 ---
1966/7 13 Window Deluxe LHD
NOW SOLD

1966/67 13 window deluxe, needs resto be a good rat look candidate, needs motor, some glass, rear bumper (may have one kicking about and a running motor). very clean and super straight, as rust free as it gets.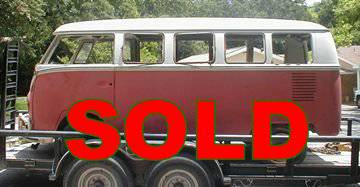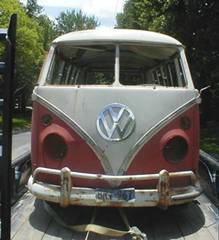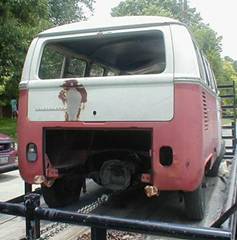 ---
15 Window Deluxe LHD - solid bus in primer
NOW SOLD

1963 15 window deluxe, in two pack primer, believed to be running and complete, this bus is now sold.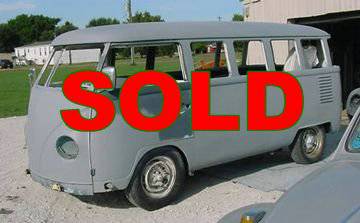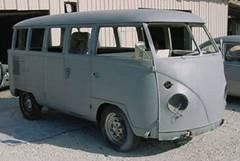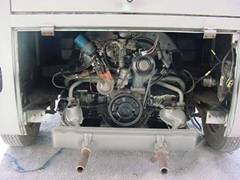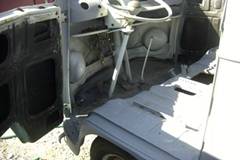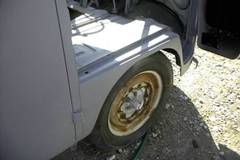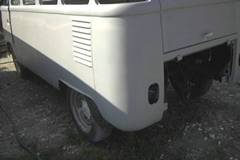 ---
1962 15 Window Deluxe LHD - solid rat look bus
This Bus is now sold
1961/62 split 15 window deluxe resto project, this bus has all its trim, all glass,front bench seat, all electrics, this really is an easy resto, probably the best original split Ive seen, minimal rust, little bit on the cargo floor nr doors, cab floor pass side has been cut out but replaced with a gen panel, sills both inner/outer R mint, underside is mega, LHD, this would make a great rat looker with faded californian paint or easy resto,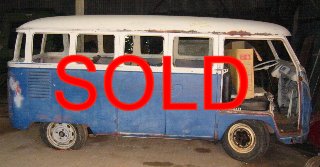 ---
1963 15 Window Deluxe LHD - fully restored
This Bus is now sold
This Californian bus has been fully restored, has had rear corner, battery tray, inner and outer sills both sides, most of cargo floor replaced, most of cab floor replaced, shot blasted, bare metal paintwork, corrosion protected, has been painted L380 Turkis/Old English White. See the Turkis Delight project page for more pics and info on this bus.
NOW SOLD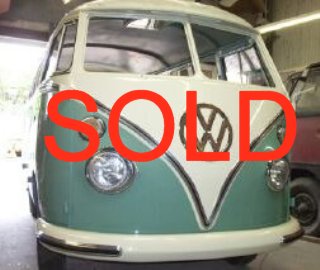 ---
1964 Kombi painted grey SOLD
1964 Split bus, just had new sills all round, battery tray, floor work, fresh paint in grey and black, 1500 s/p motor, top stripped and checked, nice and tight, serviced, new exhaust, filter, this bus is stunning! Also has chrome original wheels. Lower closeup pictures show work done.

This Bus is now sold - 15 window bus coming soon though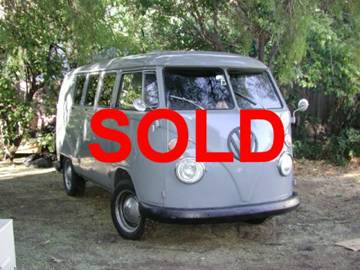 Close up details on work done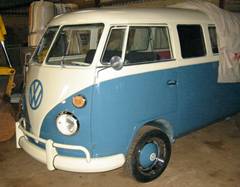 ---