Morena's Beast - 1967 British Kombi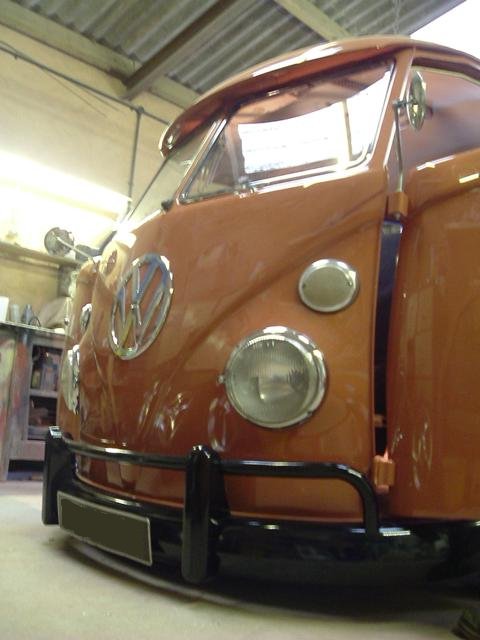 Rich Morena has owned this 1967 RHD British Kombi since 1991, he's been all over Europe, a number of times France, Holland and Germany covering over 80,000 miles in it !!! It still has its original Canterbury interior ( all complete ) !!!

Rich restored the bus with a friend and his brother 8- 10 years ago, replacing step, sills, bits n bobs, but didn't cut the old metal underneath, she's like a bad patch work quilt on the underside. However she will leave me as good as I can get her, with the emphasis on making her structurally sound (not been the case for a number of years).

The bus is well known and loved by Rich and Sue and the intention is to make sure it stays like that.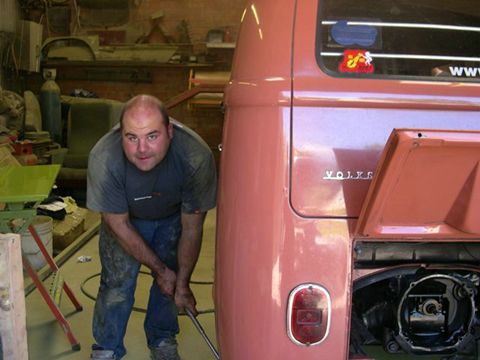 Engine wise she's had every thing from standard to its current beast 2.4, I can say from personal experience she moves, even by modern car standards, running a rancho straight axle pro street box and CSP discs up front to help tether them ponies.

Amazing to think that mad Italian bloke was putting that much power through his beloved oversized used and abused TETLEY TEA BAG. There might be some structural reinforcing/bracing going across the chassis rails, I am also going to mount his cooler properly as this was in keeping with the condition of the rest of the vehicle :-)

However Rich Morena does build a mean engine with Longevity in mind, so if any of u bus folks out there want any thing from mild to wild I can recommend him. You can ring him on 07734 296598.

Will keep u all posted on its progress. (Unlike mine the tiger a closely guarded secret hopefully unveilled at Van feast).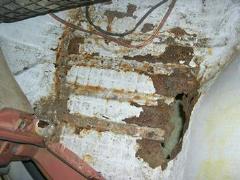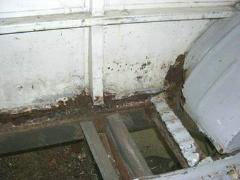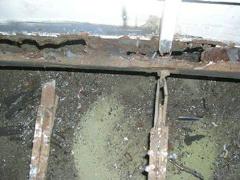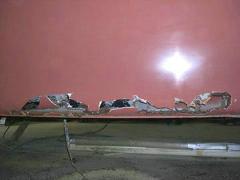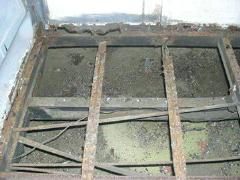 16th July 2004 update - work well under way on Rich's bus, most of the structural work done one side of the van, begining to look like a real bus not a tetlley tea bag,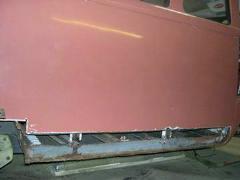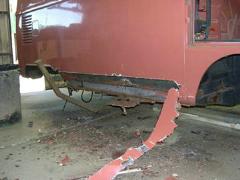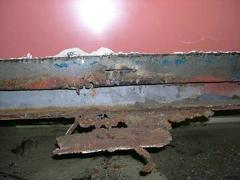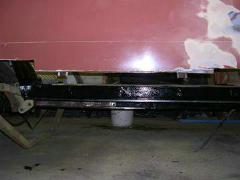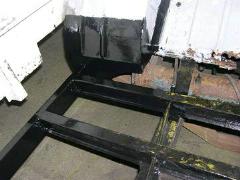 30th July 2004 update - more progress pics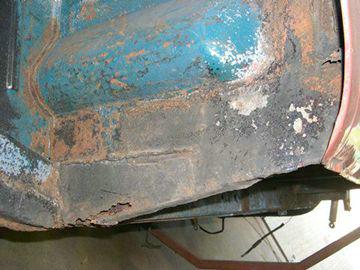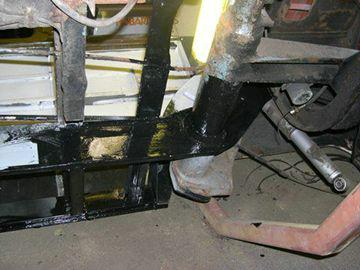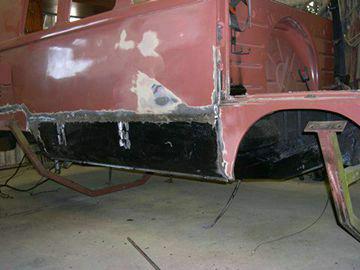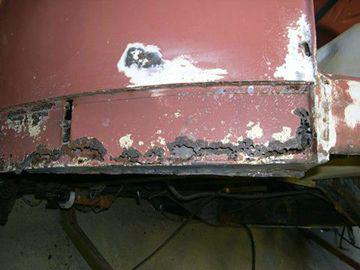 Light at the end of a very dark, scary Tunnel
February 2005 Update
The work on richards bus is almost complete and even if I say so myself it has to be one of the worst buses I ve done in a long time, it started as one of those its not too bad mate and ended up being a nightmare full on resto, I have to admit Ive been choice'ly spoilt and hope to be again with US left hookers, not piles of british right hand rot,. Again this bus was almost beyond ecconomic repair, certainly if it was taken to some of the bigger more reputable shops, it would have not been feasable, so all You lovelly folks out there if you have any thoughts think again (joking) most of this sadly was due to bad repairs and neglect and just keepin it on the road, not knockin richard he s a great bloke and a fantastic engine builder/vintage VW electrician, just a case as in most of us lack of time and money. However shes lookin Great and super solid/original. Look out for her, if u can catch it that is, she's got a beast in the engine bay.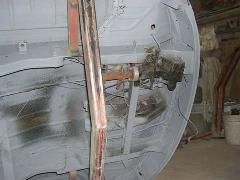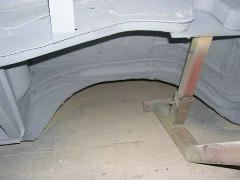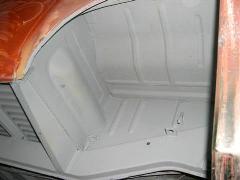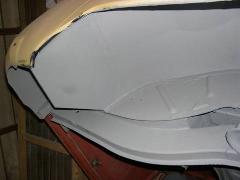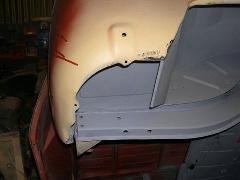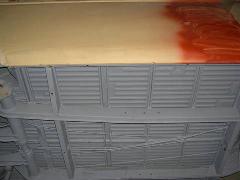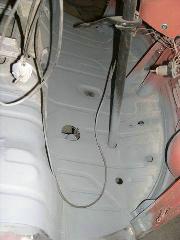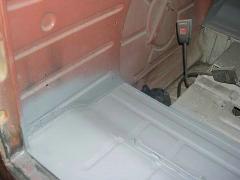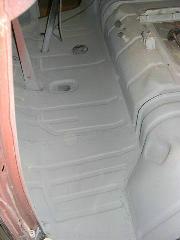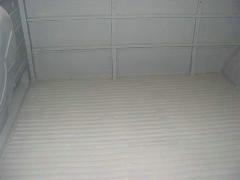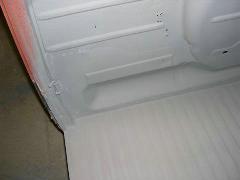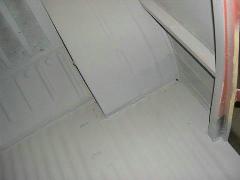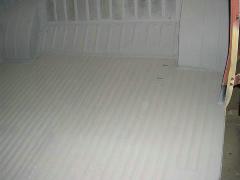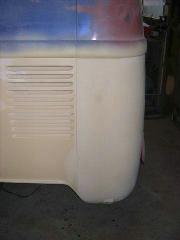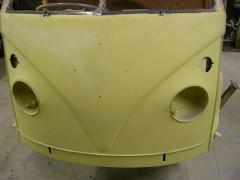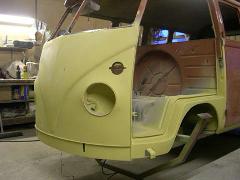 Lots of reasons not to Have Safari's
Although they look cool.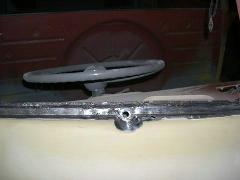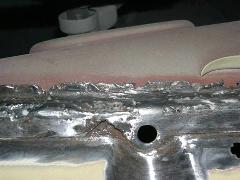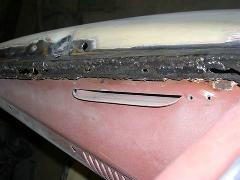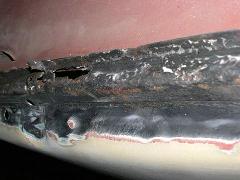 Looking much better now though.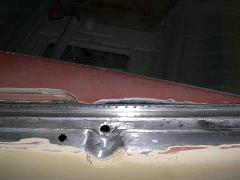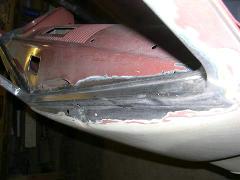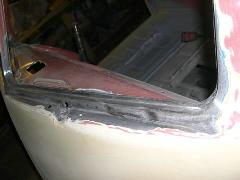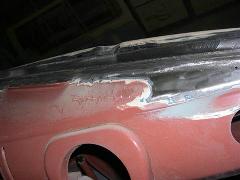 12th February 2005 Update - in Paint - Coral Red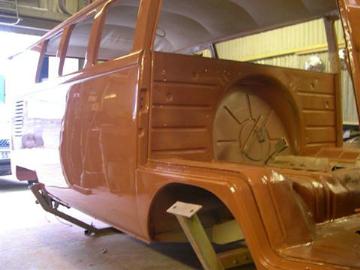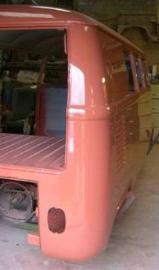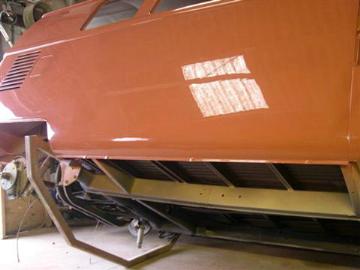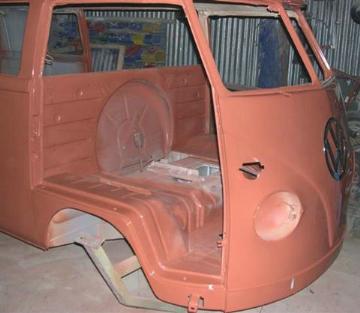 ---