Yellow Rose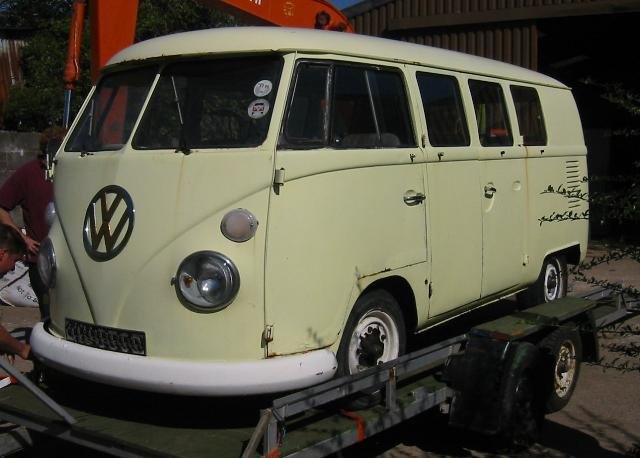 Keith has owned his 1967 Kombi for about 16 years, and it was an immaculate bus used regularly until 1996 when its MOT ran out. Keith garaged the bus for the next 8 years waiting for time to restore her, it then spent 18 months at a well known bodyshop in Dorset, during which time not a lot was done, and the bus was left outside, and suffered as a result ! Keith finally took his bus back in Autumn 2003, and put it into dry storage awaiting restoration.

Keith is now planning to strip her down, and do the prep work, so Mark can do the welding, panelwork and paint over the next few months. Keith has collected most of the parts for the resto, NOS cab and cargo doors, a gearbox to finish of the half finished IRS job, and lots of odds and ends.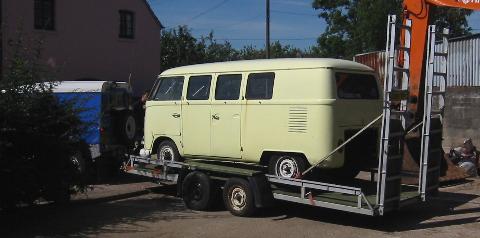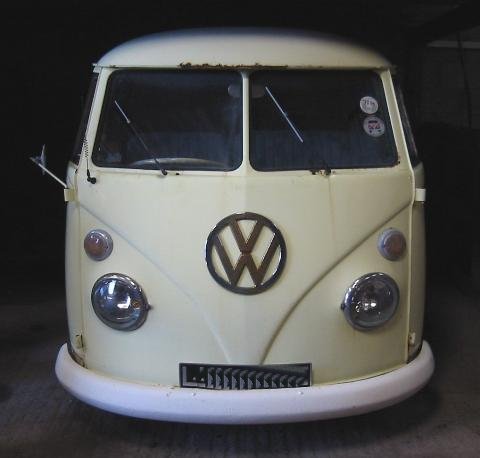 4th August 2004 Update
Strip down started !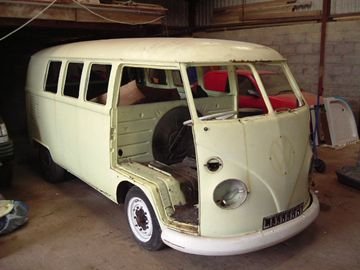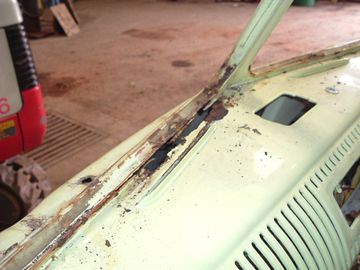 8th April 2005 Update
At last the van has been started. Mark took it yesterday to the blasters and I popped up there today and took these Photos. They have a massive room built for blasting anything up to large lorries. Here are a couple of quick pics Keith took this morning. Tomorrow we bring the van back to Marks workshop and he can start cutting and welding.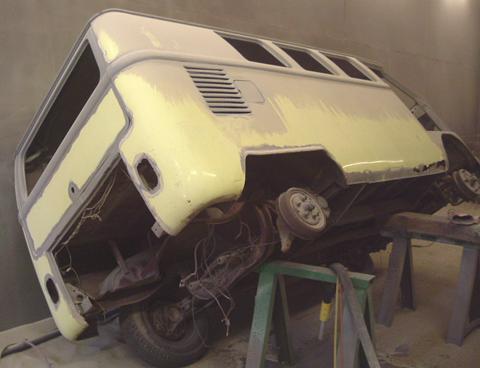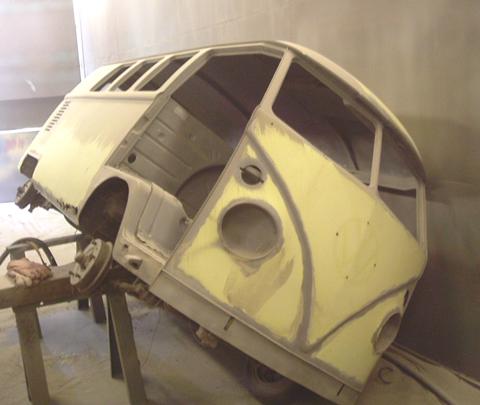 11th April 2005 Update
Bus is now in the workshop, bolted to rollover frame, and worst rust has been cut away, which is slightly scary.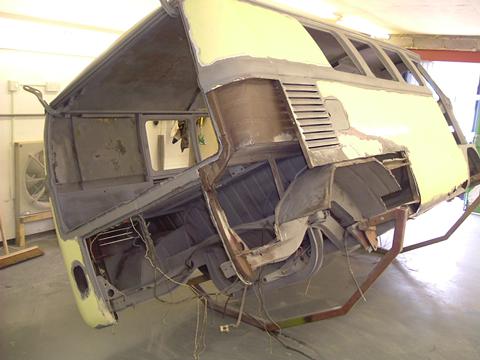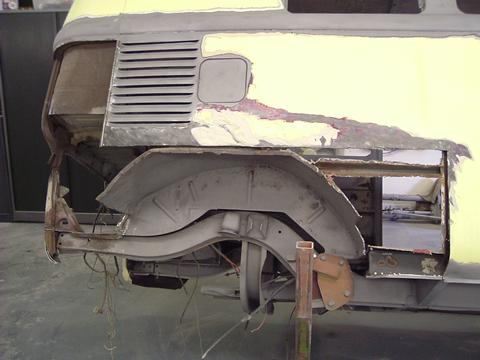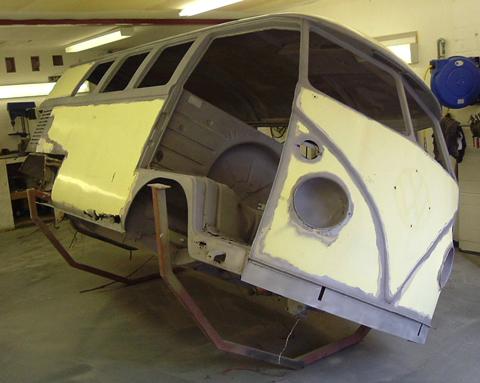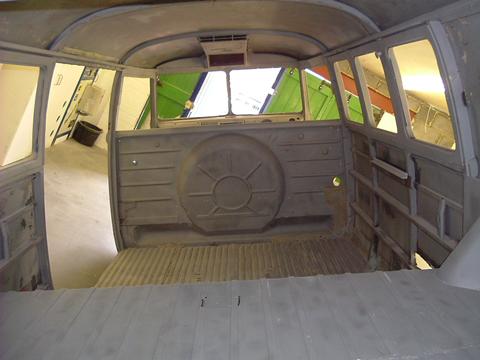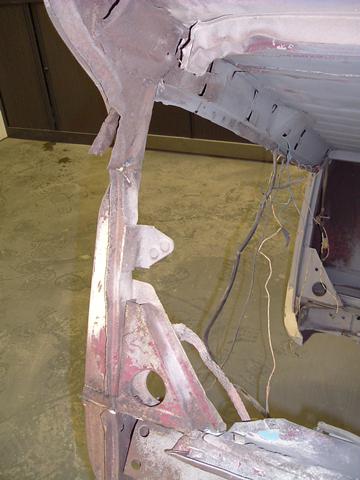 24th April 2005 Update
Here are three more photos showing the new metal going in to the bus. A replacement hinge panel above the engine lid and the replacement corner panel. All this work has involved a lot of very skilled panel work to repair the crash damage this bus has suffered at some stage in its life to this corner. All the gaps are now spot on and a real credit to Marks skill and quality of work.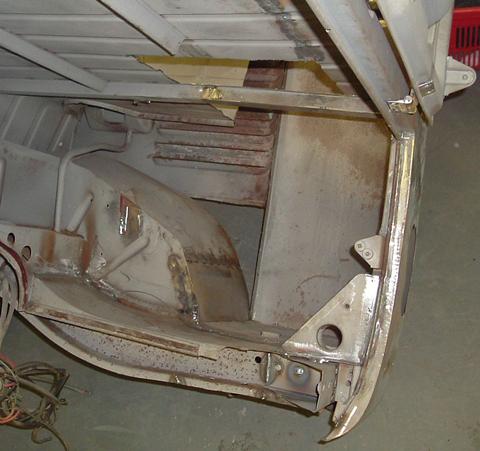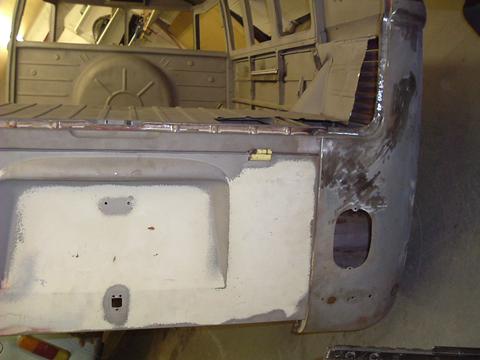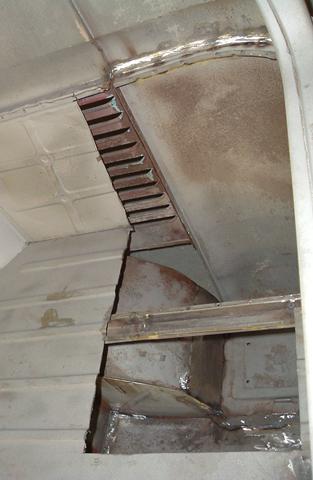 18th May 2005 Update
Here are some of the latest photos of the bus. Considering the bus was blasted the weekend after the volks world show the amount of progress is amazing. You should be able to work out the chronological order of events from the photos. Side completely cut away, and pics show all clean rust free flanges !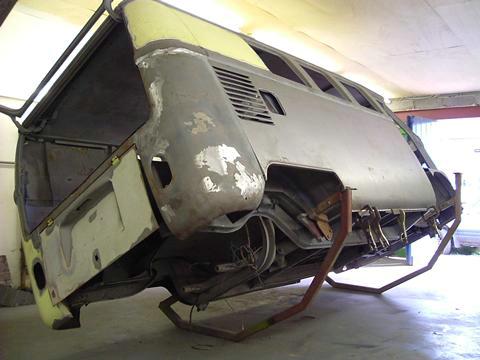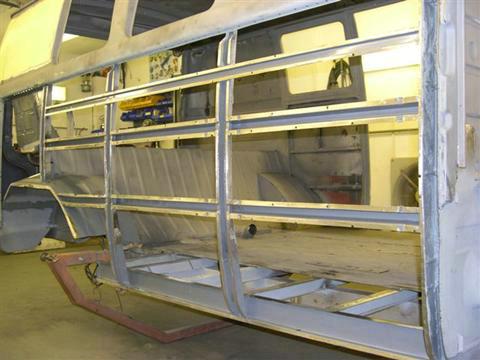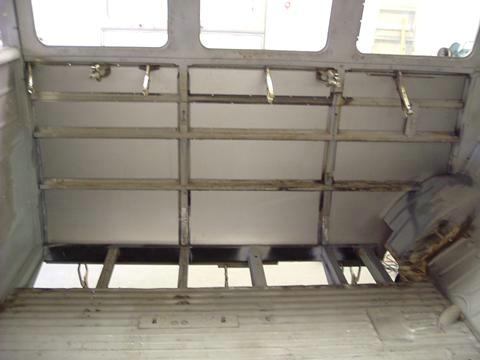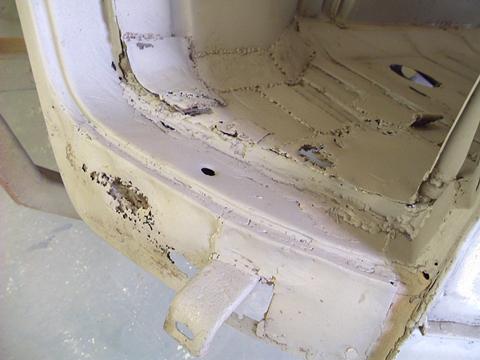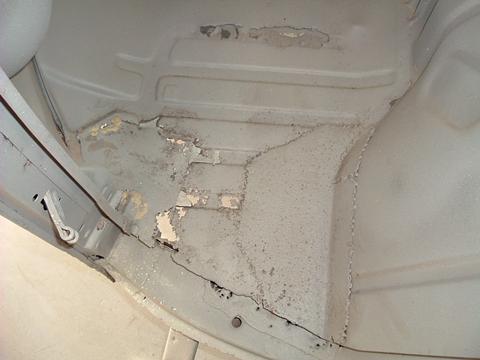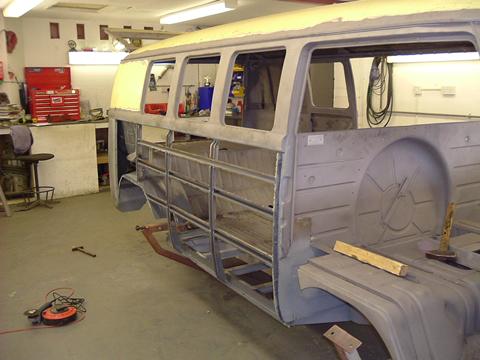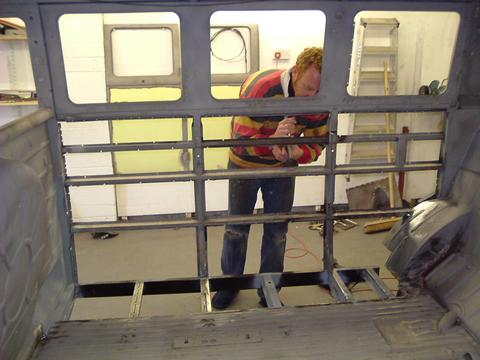 29th June 2005 Update
Loads of progress, and the bus is looking whole again ! !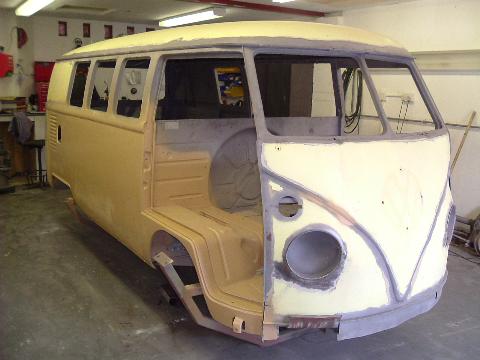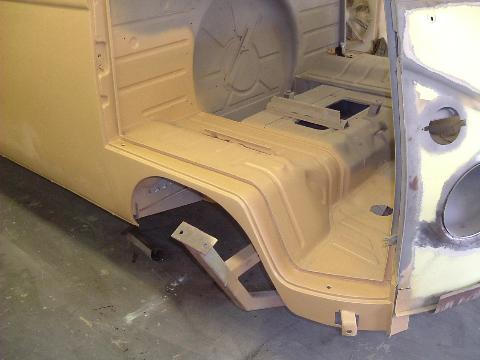 20th July 2005 Update
Cargo floor work.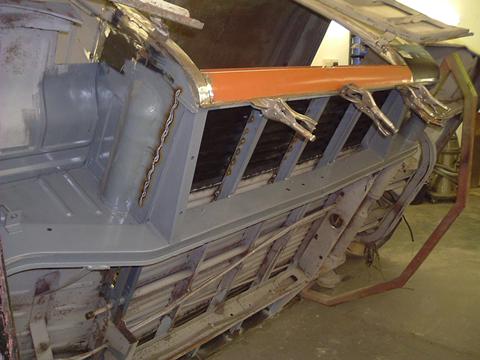 3rd August 2005 Update
Cab and Cargo floors all finished, and looking great. Front valance going on now , then just some small area's to tidy up, window frames etc !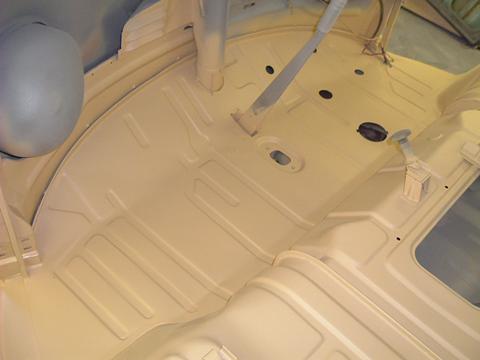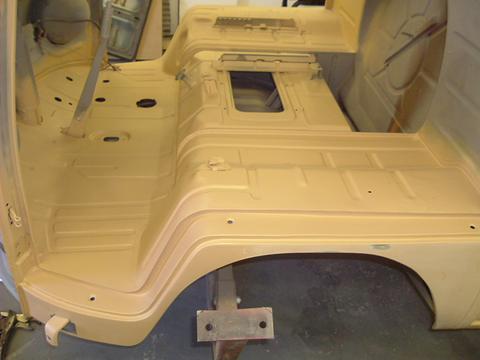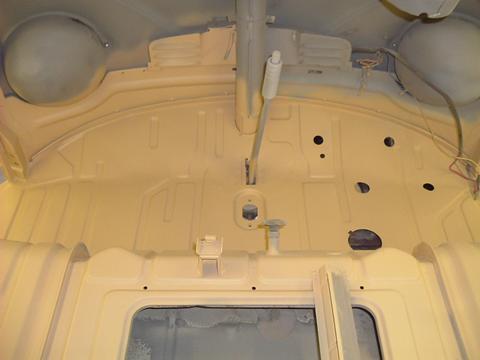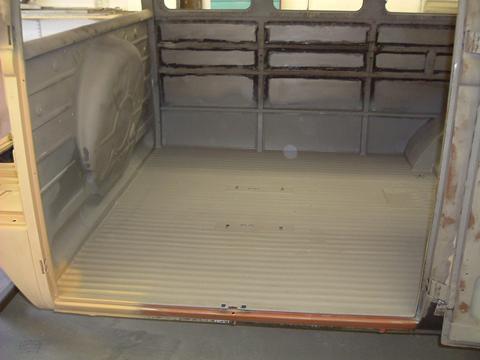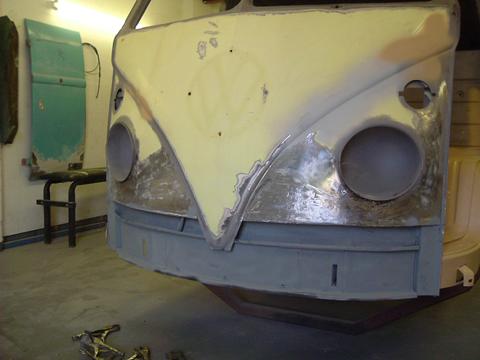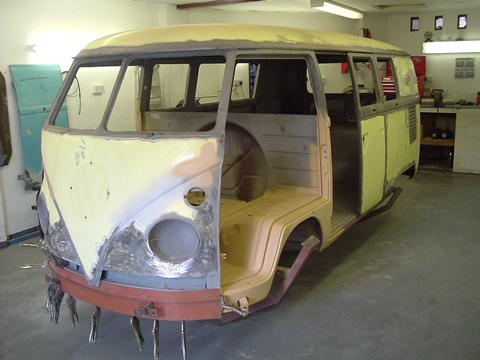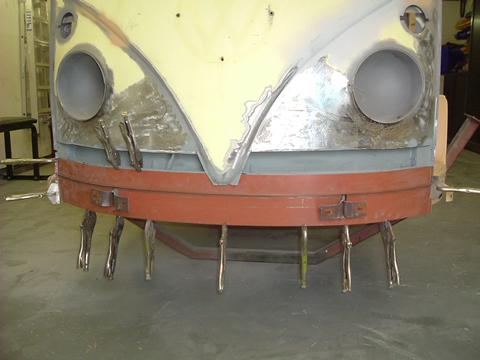 16rd August 2005 Update
light at the end of the tunnel, the metal work is nearly there, rear corner and short side panel to do, roof issues then prep and paint, she wont be long now ....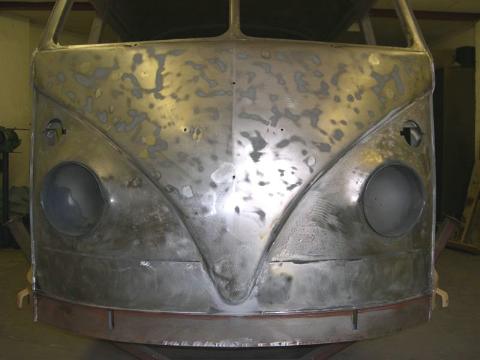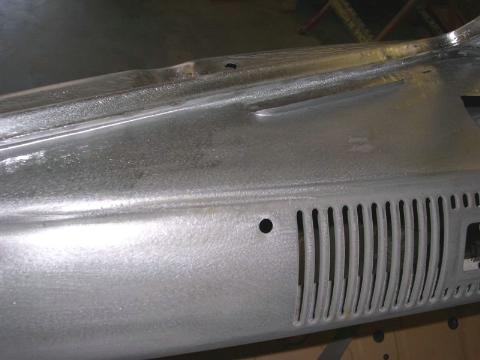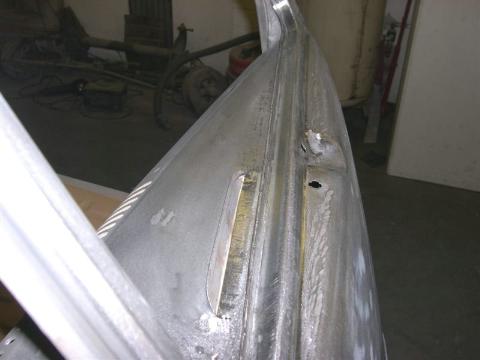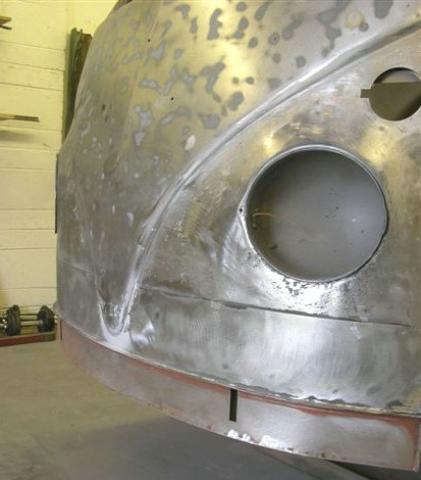 29th October 2005 Update
A couple of pics of bus being moved by trailor between workshops, Keith got to drive his bus for the first time in many years !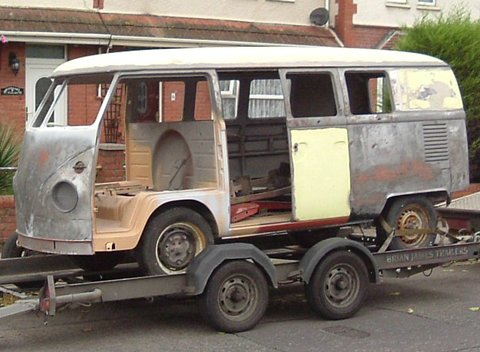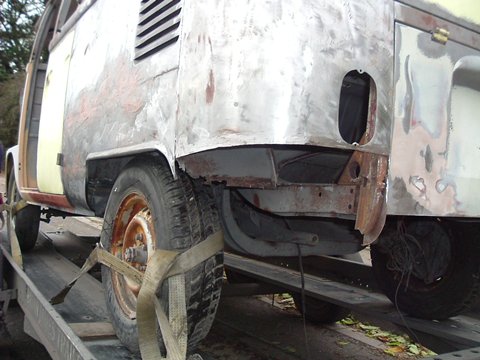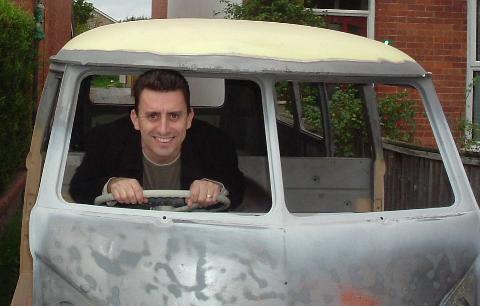 10th December 2005 Update from Keith
Mark is now cracking on with the van and real progress is being made. 99% of the welding is done with just the gutter above the front of the cab needing attention now. I am sending some photos of the move from marks garage back to the farm unit and again of the latest work.

Mark has done a fantastic job of fabricating a replacement pannel from scratch to fill the hole above the engine bay caused by removing the accident repiars from long ago.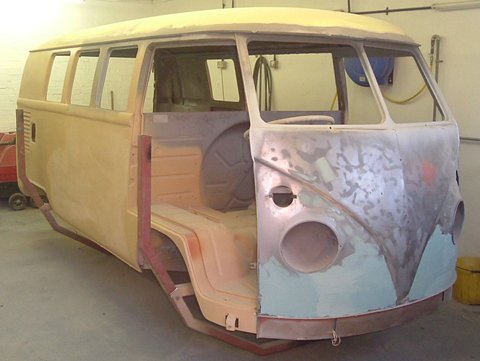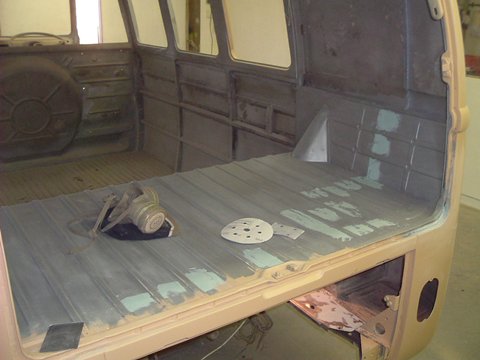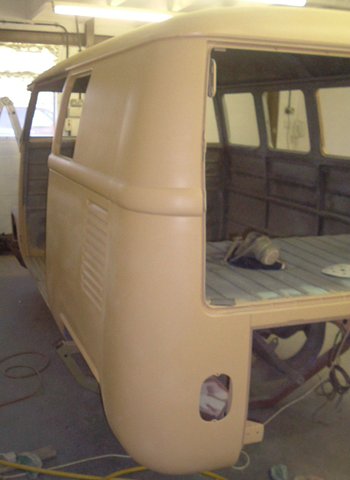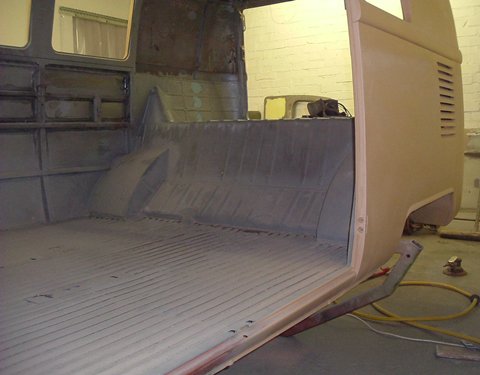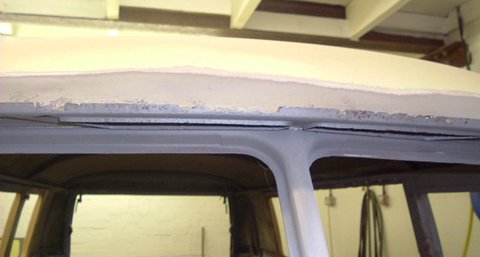 14th December 2005 Update from Mark
Keiths bus underside painted with POR 15 and rustbulleted, engine bay treated and sealed as underside, to be painted in body colour and at longlast finished.
EVEN I CAN SEE THE LIGHT AT THE END OF THE TUNNEL !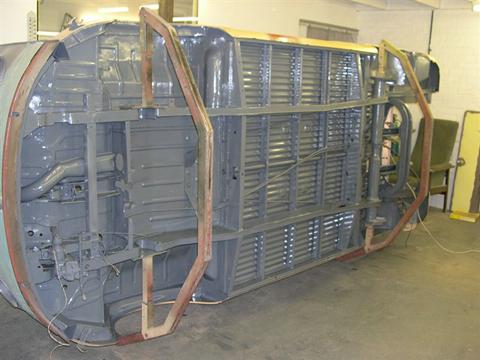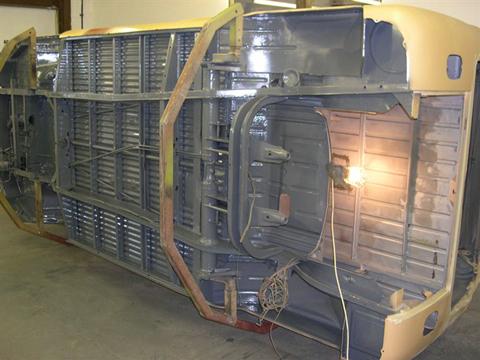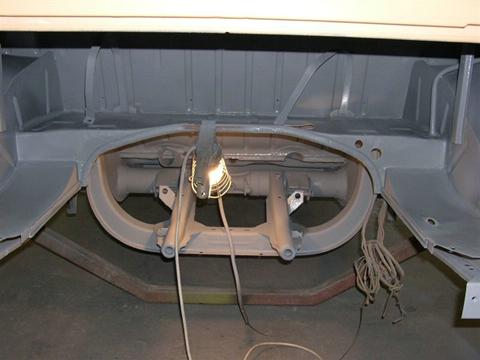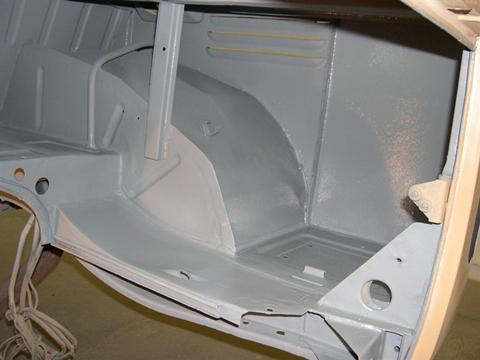 8th January 2006 - Paint is going on !
Some pics of bus in paint, lower half only but looks fantastic already !!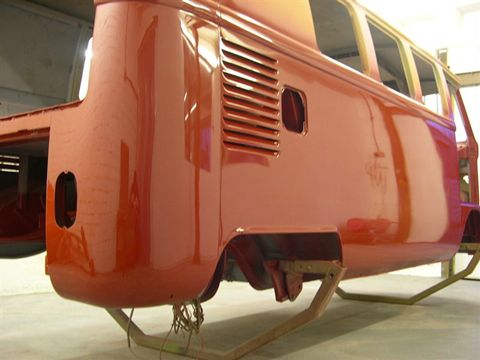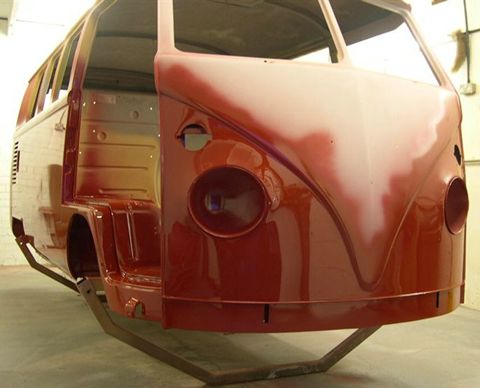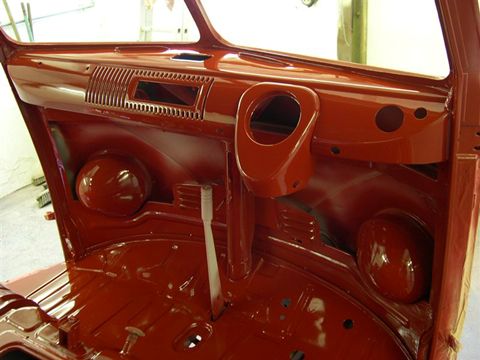 ---
Pictures from last resto
Pictures below are from the last time Keith restored his bus about 10 years ago.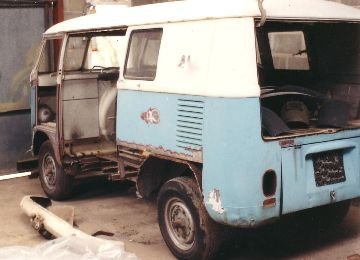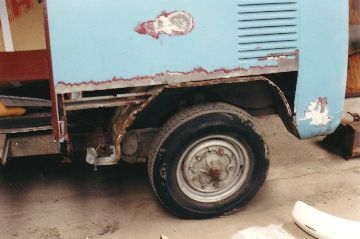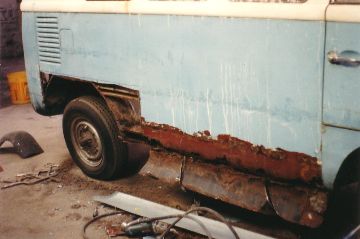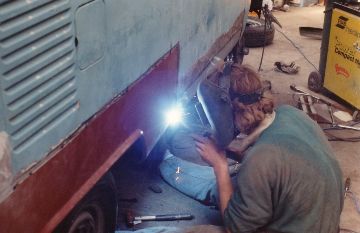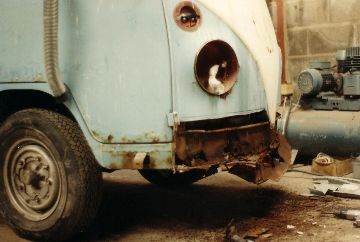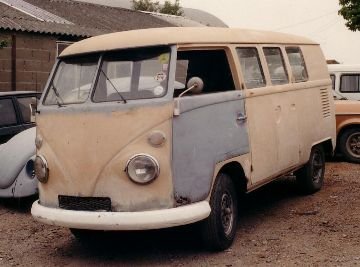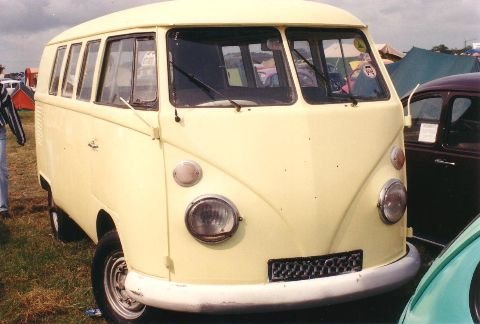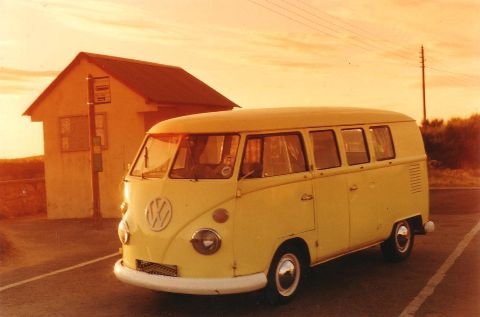 ---