Turkis Delight - 1963 15 Window Deluxe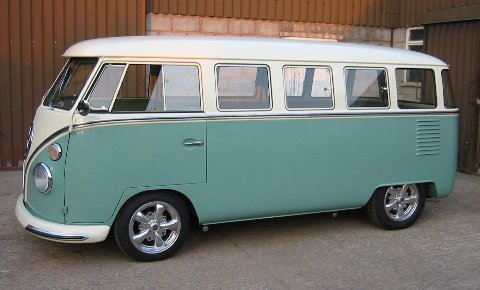 Mark imported this 1963 15 Window Deluxe from California in May 2003, and he has since fully restored it to the superb condition you see here. Whilst not in bad condition for its age, due to being well preserved in the hot dry atmosphere of california, the bus still had a thorough going over and has had rear corner, battery tray, inner and outer sills both sides, most of cargo floor replaced, most of cab floor replaced, shot blasted, bare metal paintwork, corrosion protected, has been painted L380 Turkis/Old English White.
Mark performed a straight axle conversion on the rear, fitted a recon engine, and has completed the interior all himself, with doorcards and panels all custom made, roof lining made and fitted, and finishing details like the wooden steering wheel. Newest pictures are at bottom of page !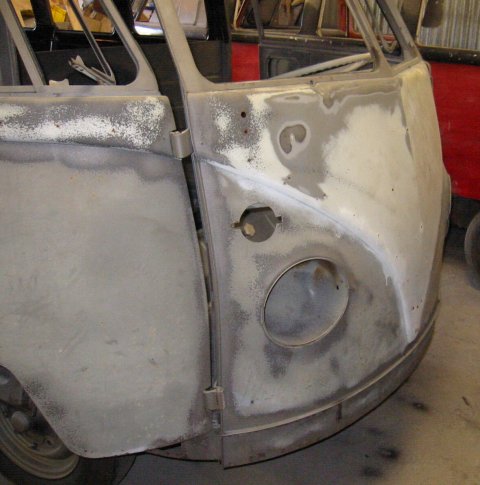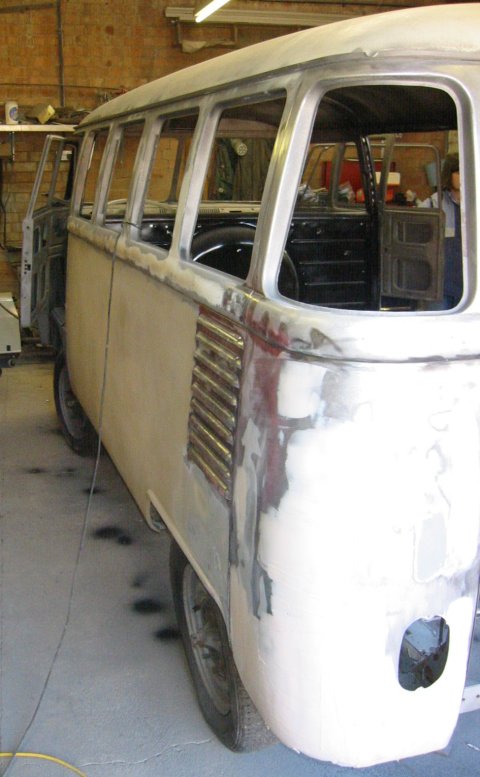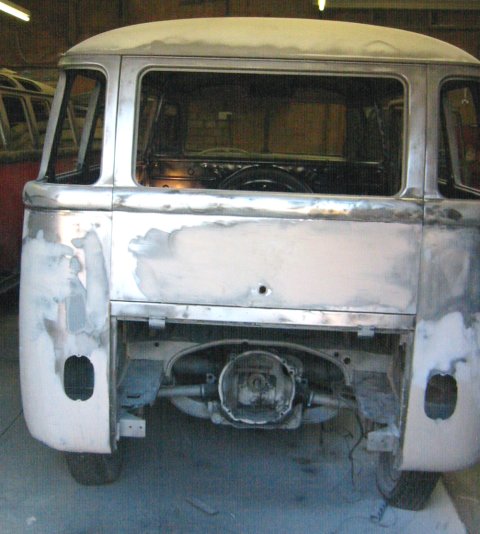 Pictures after restoration: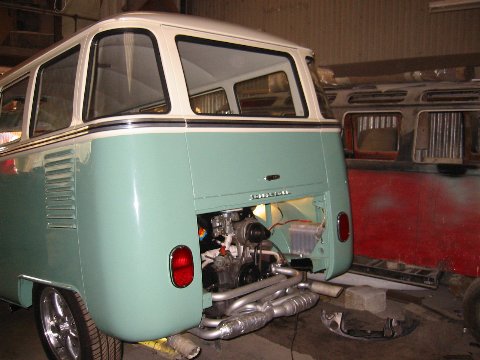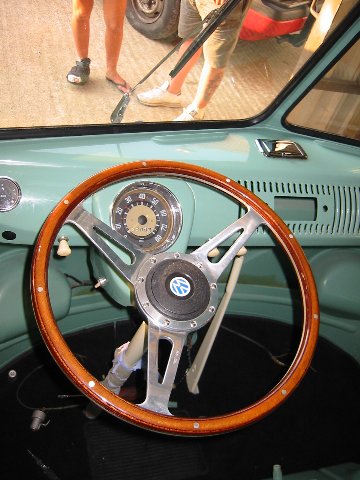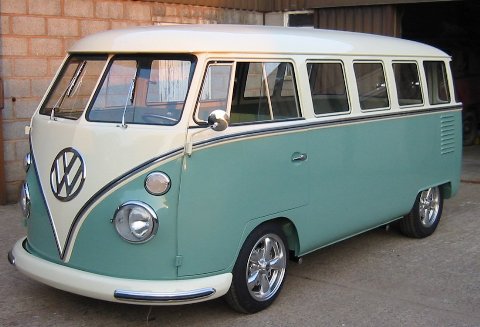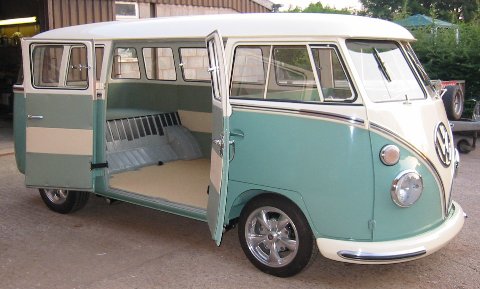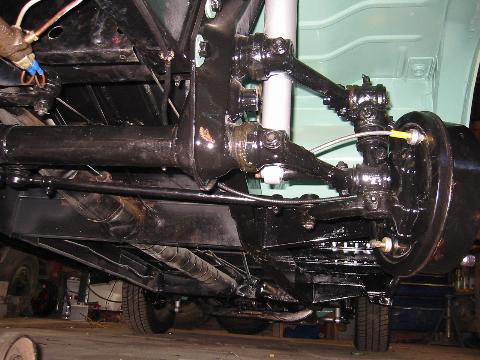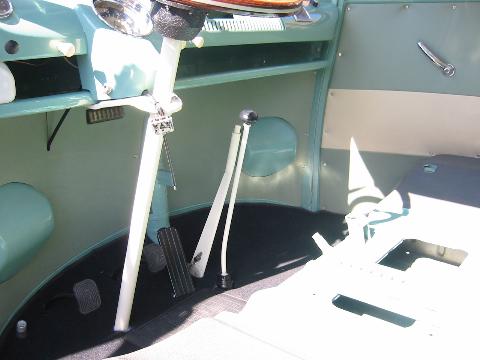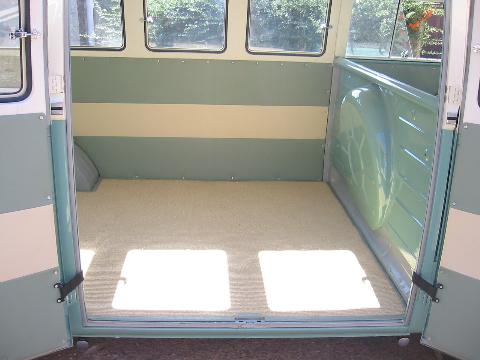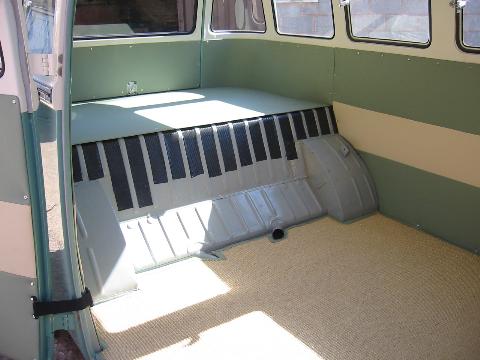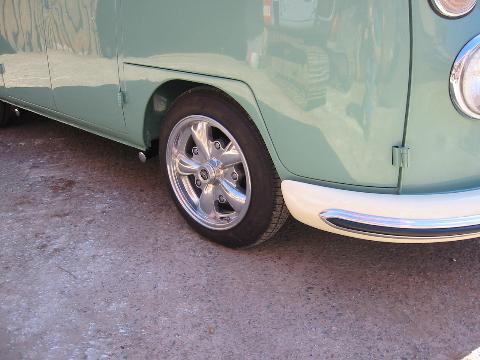 ---