Monmouth Methodist Church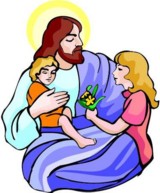 Monmouthmethodist.org.uk
---
Harvest Festival 2004
The Harvest Fetival 2004 comprised a Harvest Supper on Saturday 25th September followed by a concert by the North Shropshire and Altrincham Methodist Youth Choirs. The service on the Sunday morning was also led by Rev David Cooper, the founder of both of the choirs.
A hearty meal of Pasta or Rice Bolognese was provided followed by Apple Crumble and was thoroughly enjoyed by all. The concert was fantastic and a great priveledge to Monmouth that this highly talented choir was able to join us for our Harvest festivities.
The Sunday morning service carried on in the same veign with a packed chuch enjoying the music and ministry from Rev David Cooper and the choirs.