Monmouth Methodist Church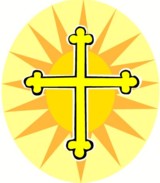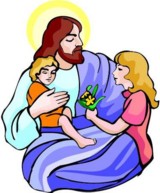 Monmouthmethodist.org.uk
---
Mingles Social Group
Mingles is a social group for young marrieds, singles, and their children associated with Monmouth Methodist. We do a variety of activites usually on the 1st Saturday of every month. Please contact Liz for more details.
The following is a list of future and past activites. LMW=Little Mingles Welcome
Full reports: Weekend Away.
See below or follow the link for event reports.
Date

Activity

Location

Dec 3rd

Christmas Mingles - LMW

TBA

Nov 5th

Fireworks - LMW

TBA

Oct 1st

Bowling

Newport

Sept 10th

Karaoke

Olivia and Richard's

July 2nd

Barbeque - LMW

TBA

June 3rd - 5th

Weekend Away - Camping - LMW

TBA

May 7th

Walk and Picnic - LMW

TBA

April 2nd

Swimming and Pub Lunch - LMW

Monmouth

March 5th

Wine Tasting

Jeremy and Carleen's

February 5th

Curry Night

Abergavenny

January 5th

Pantomime - LMW

Newport

December 4th

Father Christmas at Perrigrove - LMW

Perrigrove (Forest of Dean)

November 6th

Fireworks Party - LMW

Richard and Olivia's

October 2nd

Cider and Wine Tasting at Westons Cider Farm during the afternoon followed by take away in the evening.

Meet Richard and Olivia's at 01:45pm

8:00pm at Jennie's for take away

Sept 4th

Quiz and Games

Louise and David's

July 30th-August 1st

Warren Park, Brean

June 12th

Barbeque - LMW

Jenny and Peter's

May 1st

Walk - LMW

April 3rd

Cadburys World Visit (Easter Egg Hunt) - LMW

March 6th

Line Dancing

Caroline's

February 7th

Pudding Club

Liz and Richard's

January

Pantomime - LMW

Newport

December 2003

Santas Grotto - LMW

Lydney

November 2003

Firework Party - LMW

Jenny and Peter's

October 2003

Games Night

Richard and Olivia's

September 2003

10 Pin Bowling and Pizza

Newport

August 2003

Barbeque - LMW

Richard and Olivia's

July 2003

Walk - LMW

Beechenhurst
February 2005 - Curry Night
Jenny organised a visit to an Indian Restaurant in Abergavenny. The food was very good and the prices very reasonable (even better when we paid less because of poor service) so we had a really good social time.
January 2005 - Pantomime
The Mingles group went down to Newport to see Dick Whittington. With front row seats, the shows was entertaining, and all had a good time. A visit to McDonalds rounded off the day!
December - Father Christmas at Perrigrove
Mince pies, mulled wine, a ride on a steam train whilst watching out for Jack Frost preceded the main event when Father Christmas actually did come down the chimney. Enjoyed by all.
November 2004 - Fireworks Party
A decent show of Fireworks with Chilli and Jacket Potatoes to follow. Richard had even build a bonfire!
October 2004 - Cider and Wine Tasting
The group visited Westons Cider Farm at Much Marcle. Unforunately the tours were not operating, but the display areas, playground, and shop were all available. After tasting and then stocking up on various varieties of cider, the group returned to Monmouth for a Chinese Take-Away supper.
May 2004 - Walk
The annual mingles walk went very well with decent walking weather! After strolling around the trail at Beechenhurst and visiting some of the sculptures not seen last year, the group returned to the lodge for ice cream and some time in the adventure playground!
April 2004 - Cadburys World
Mingles visited Cadburys world in Birmingham to see the home of chocolate. The tour was very enjoyable and informative. The children enjoyed helping to make chocolates and all enjoyed eating it.