Thomas Smith m Mary Grierson c1750
Welcome ...
Some history of the family.
Transcript from the Tombstone No. 126 reads: In memory of Thomas Smith in Cample who died 7th June, 1791 aged 84 years, and Mary Grierson, his spouse who died 14th July, 1780 aged 62 years.

In memory of Gilbert Fingland, great grand-son of the above Thomas Smith and son of John Fingland and Agnes Rorison who died at Thornhill, on the first of August 1840 aged 25 years also of the above John Fingland farmer at Laught who died at Thornhill on the 26th October, 1844 aged 38 years and of Janet wife of Mr John Fulton, Glasgow, and daughter of the above John Fingland, who died there 25th December, 1846 aged 30 years and of Agnes, daughter of the above John Fingland, who died at Glasgow, on the 9th January, 1830 aged 24 years.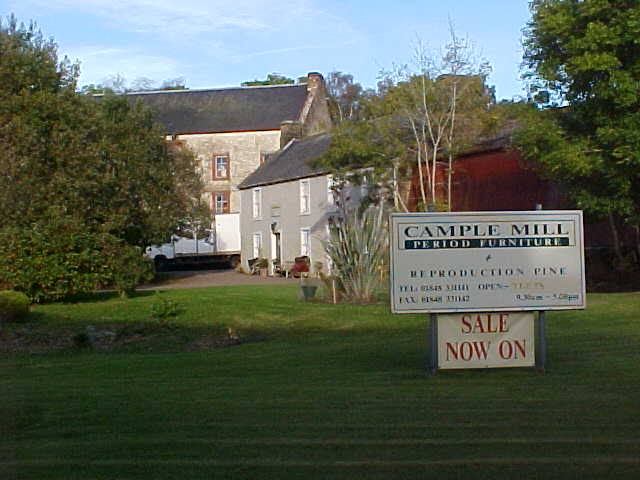 Seems as though the family were from Thornhill, Dumfries. Probably something to do with the farming community (farmer at Laught).
Could Cample be the name of the farm? The daughter Mary may have been one of the younger children as Mary Grierson would have been aged 37-39 when Mary was born.
Mary Grierson's father was a Dr Grierson of Thornhill, Dumfries. (Probably born in the mid to late 1600's).
More
Much more
See other photos
Link below
Pics
More
Much more
See other photos
Link below
Pics
Thomas Smith
Born:
1708
Place:
Married:
c1750
Place:
Died:
7th June 1791 (Age 84)
Place:
Thornhill
Occupation:
Probably a Farmer
Father:
Mother:
Married
Mary Grierson

Born:
c1718
Place:
Died:
14th July 1780 (Age 62)
Place:
Thornhill
Father:
Dr Grierson of Thornhill
Mother:
CHILDREN (Only details of the one)
Born:
1757
Place:
Married:
Place:
Died:
1784
Place:
Spouse:
John Fingland
Dated September 2009
Pete Summers