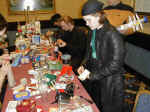 Everyone hard at work on those models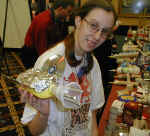 Me with one of the results.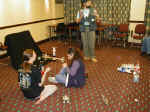 Setting up the filming.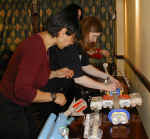 Stringing up the spaceships.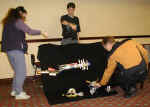 See our wonderful expensive set!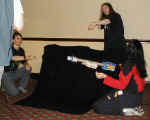 The middle bit even went round and round ;-)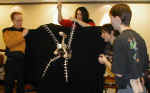 We had to work this shot in somehow!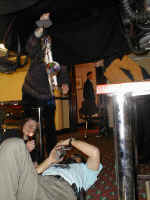 The big finish.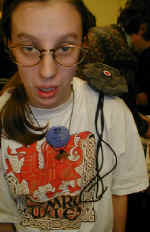 Leia - Squiggly-Thing Wrangler.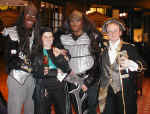 Would you want to drink with these people?